Southern Orthopaedic Specialists
Procedures & Services
At Southern Orthopaedic Specialists, we pride ourselves on keeping abreast of advances in orthopaedic care, and you can help keep yourself abreast of the issues pertinent to your care by clicking on the topics below that interest you:
Overuse Injuries
Anterior Cruciate Ligament Tears
Meniscal Tears
Rotator Cuff Tears
Shoulder Injuries
Shoulder Impingement
Muscle Strains
Ligament Sprains
Shoulder Arthroscopy
Knee Arthroscopy
Elbow Arthroscopy
Ankle Arthroscopy
Wrist Arthroscopy
Pediatric Fractures
Adult Fractures
Total Knee Replacement
Total Hip Replacement
Shoulder Replacement
Minimally Invasive Surgery
Carpal Tunnel Surgery
Tennis Elbow
View Multimedia
Patient Education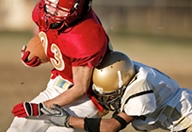 Our Approach
We believe that each patient is unique, and that's reflected in our goal of working with you as a partner in your well-being. Open communication, personal attention, and shared decision-making – these are the fundamentals of our partnership. We begin with a comprehensive physical examination using the most advanced imaging technology available. That enables us to provide you with an accurate diagnosis. We will then develop an individualized treatment plan to relieve your discomfort and restore function while minimizing any possible risks.